Marc Chagall's La Mariée in LEGO
I made this full-sized version of Marc Chagall's La Mariée as a marriage proposal gift. It uses some 8,700 pieces, mostly 1x1 plates. I built it vertically so that there's more pixel resolution than a flat base plate. I also used transparent parts, most noticeable on the goat head, as an experiment to add a few more colors to the palette. I think it works, and the clear parts add a jewel-like quality as well.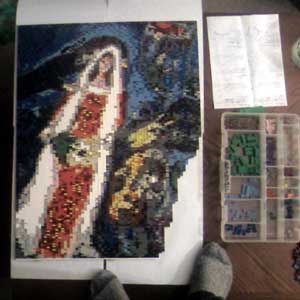 The above image shows the work in progress. Those are my socks; I stood on the table to get this shot.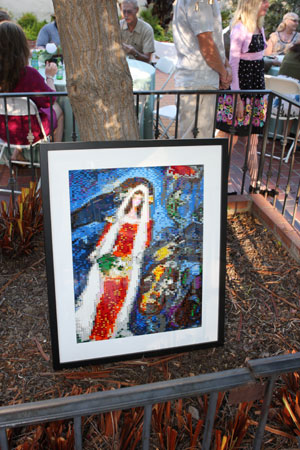 As seen above, Rhonda and I put the mosaic on display at our wedding. The framing was done by Wholesale Art & Framing and they did a fantastic job.
Return to steveransom.com